Could your Harvest offering be used to bless a church in Uganda or a community in Kenya with:
All of the items are available in our special 'More to give?' range of Gifts with a Difference. Once you have collected the full amount, you can purchase your gift on the website or post us a cheque.
Our editable posters can be used to help promote your fundraising efforts. Simply click to download one of the posters below that matches what you are fundraising for, and then follow the prompts in your pdf reader to customize it. If you are having trouble opening or editing the poster, try installing Adobe Reader. (It's free!)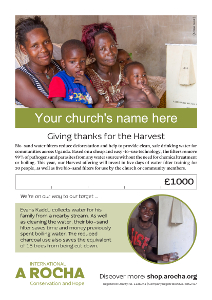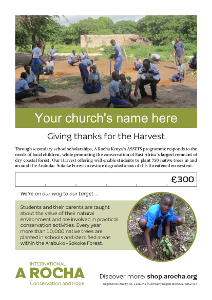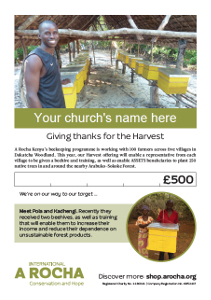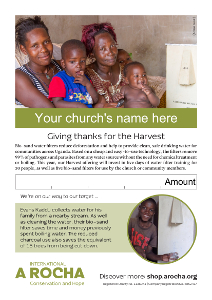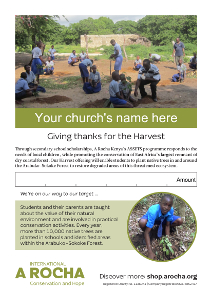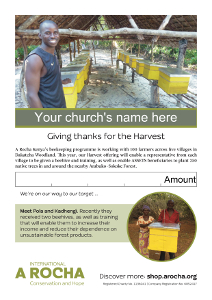 Alternatively, you may like to adapt another of the gifts in our catalogue to fit your budget. Coventry Vineyard raised enough funds to purchase 63 bio-sand filters, offering nearly 1200 people access to clean, safe drinking water.
'Bio-sand filters are such a significant way to bless a whole family – and a community,' says Vicki Sutton, Senior Pastor. 'We're really not a massive church with huge resources, but Gifts with a Difference enabled us to genuinely make a difference.

'The website was so easy to use and navigate. We included links to bio-sand filters on our Facebook page so Vineyard members could explore the scheme for themselves. Then we shared updates in our regular enews and at events such as our Christmas gatherings, and gradually the momentum started to build.'

'Seeing the photographs of the filters we'd bought was amazing! We showed them on a Sunday morning during our worship. The images gave us a real insight into how – and by whom – our gifts would be used.'
To discuss any of these, please contact us.