Description
Through the provision of secondary school scholarships, A Rocha Kenya's Arabuko-Sokoke Schools and Ecotourism Scheme (ASSETS) meets the economic and social needs of the local community, whilst promoting the conservation of two of Africa's most important ecosystems. Students and their parents are taught about the value of their natural environment and are involved in practical conservation activities. Every year, more than 10,000 native trees are planted during the rainy season in schools and in identified areas within the Arabuko-Sokoke Forest.
By planting trees, the beneficiaries and their families can actively help to restore degraded areas of the threatened dry coastal forest ecosystem. They can help improve the local soil and water quality and they can help provide a safe habitat for wildlife.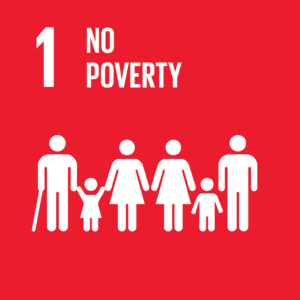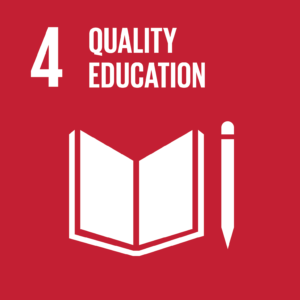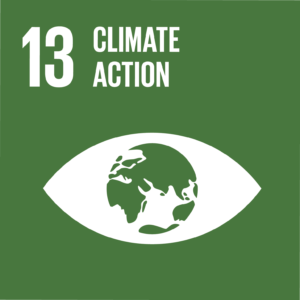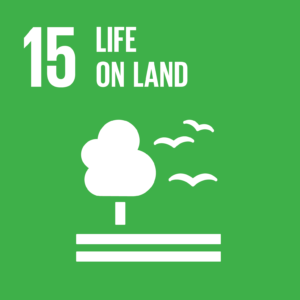 What do you get?
Following checkout you will receive the links to download two versions of the e-card (one formatted for emailing, one for printing at home). For a printed gift card mailed either to you or the gift recipient, please choose the appropriate shipping option from your basket or checkout page. You can personalize it with a message in the shop checkout.
Delivery within the UK is free, but you may like to add an optional contribution to help us cover our costs. International delivery charges apply.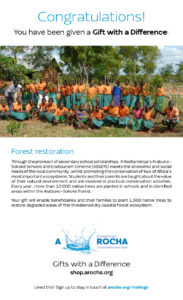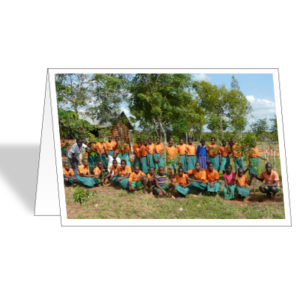 How your money will be spent