Description
Bannerghatta National Park is a protected dry deciduous scrub forest, a key habitat for the Asian Elephant Elephas maximus. Forest fires have become a serious conservation issue in the region, with the risks increasing due to climate change.
Fire beaters are basic yet essential tools to prevent the spread of fires and safeguard the vegetation and wildlife of the forest. They also help to protect forestry staff tasked with extinguishing the fires, by preventing them from getting too close to the flames.
What do you get?
Following checkout you will receive the links to download two versions of the e-card (one formatted for emailing, one for printing at home). For a printed gift card mailed either to you or the gift recipient, please choose the appropriate shipping option from your basket or checkout page. You can personalize it with a message in the shop checkout.
Delivery within the UK is free, but you may like to add an optional contribution to help us cover our costs. International delivery charges apply.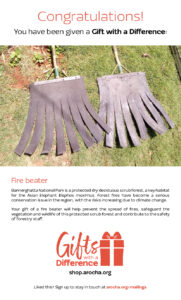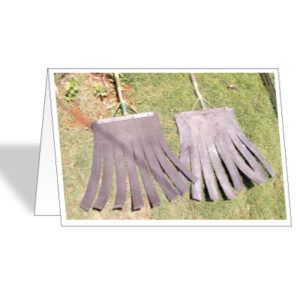 How your money will be spent