Description
Each year thousands of South African tortoises are illegally removed from the wild to be kept as pets, sold into the illegal wildlife trade or used for African traditional medicines. Many of the surviving animals end up at wildlife rehabilitation centres, either handed in by members of the public or through confiscation by wildlife authorities. Current legislation and policies do not allow for the release of indigenous tortoises back into wild. The reasons for this are valid; they aim to maintain genetic purity within regional populations, prevent the introduction of disease and avoid stress to animals that are released suddenly, which can often lead to death. Until now, such legislation has meant that wild tortoises handed in to wildlife centres usually remain in captivity or are euthanized.
The good news is that in November 2020, A Rocha South Africa and FreeMe KZN entered into a partnership to re-wild captive held tortoises with the goal of releasing them into protected areas. We now have the opportunity to work with the four terrestrial tortoise species found within the KwaZulu-Natal region, namely, the Leopard Tortoise, Natal Hinged Tortoise, Speke's Hinged Tortoise and Eastern Hinged Tortoise.
The first stage of the reintroduction process is to house the tortoises in specialized enclosures for a period of no less than three months. During this time, they are weaned off their usual diet of kitchen scraps and onto food found in their natural environment. The kitchen garden is being established to research the kind of plants that would be favourable to the tortoises, create a plant nursery to propagate them and use them for landscaping the enclosures, so that they have a range of supplementary food plants available to them during the rehabilitation process.
When they are ready for the wild, they are transported to the area of final release and placed in acclimatization pens for six months where they learn to find their own food, water and shelter and their health is carefully monitored. After this, they are released into the wild and continue to be monitored by satellite and radio trackers for the next 12 months.
What do you get?
Following checkout you will receive the links to download two versions of the e-card (one formatted for emailing, one for printing at home). For a printed gift card mailed either to you or the gift recipient, please choose the appropriate shipping option from your basket or checkout page. You can personalize it with a message in the shop checkout.
Delivery within the UK is free, but you may like to add an optional contribution to help us cover our costs. International delivery charges apply.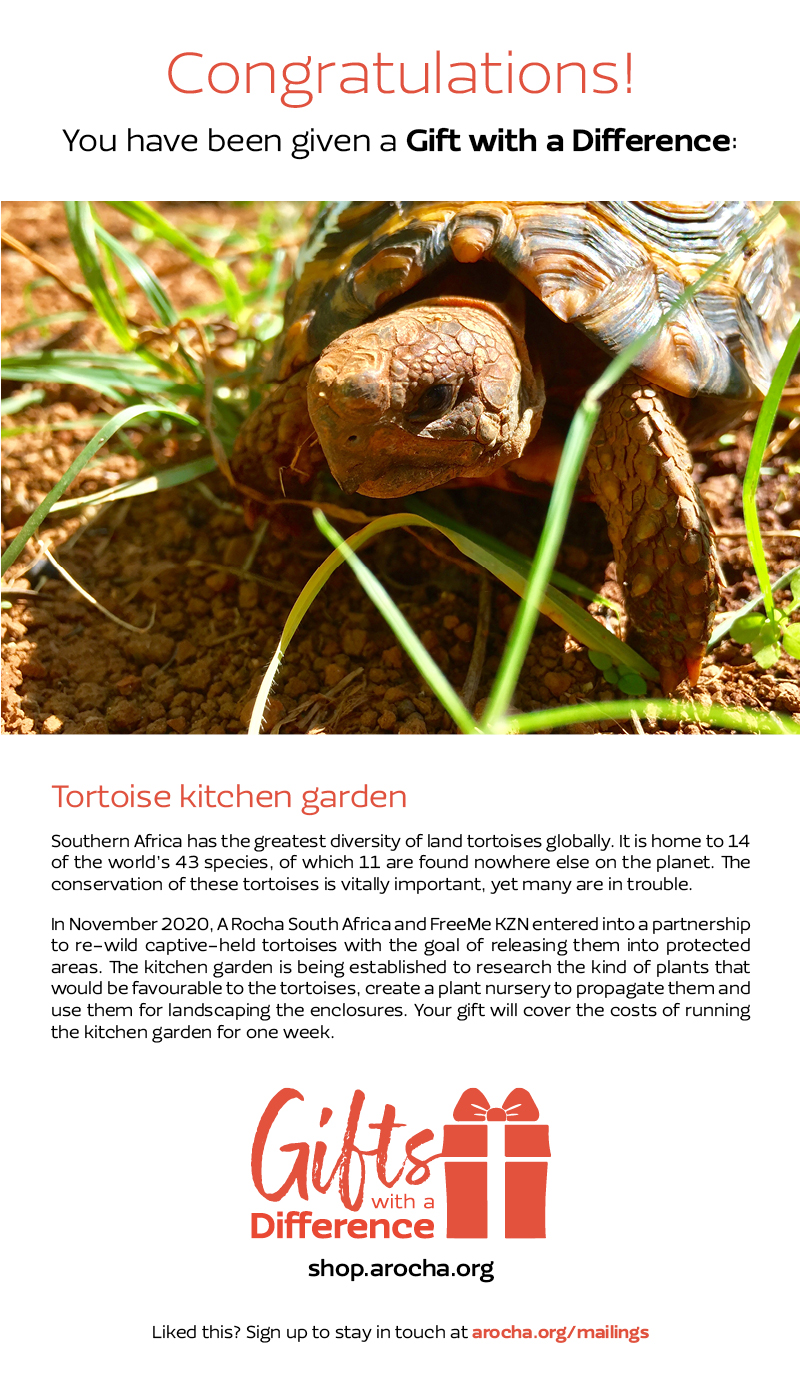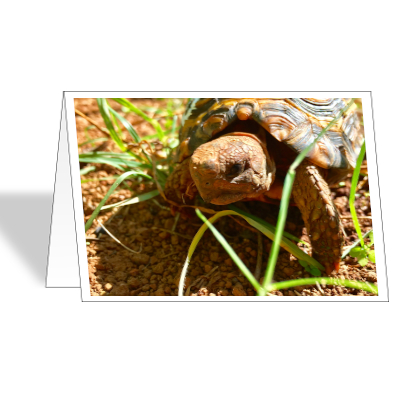 How your money will be spent