Description
A Rocha is helping to restore degraded forests and supporting livelihoods by working with community members in Kenya, Peru and Uganda to plant trees. Young saplings are particularly vulnerable to drought, competition from weeds, grazing and damage by people. So aftercare is important to help ensure their long term survival.
Your gift of a tree hugger will help educate and empower community members to water the saplings regularly, feed and prune the trees as they begin to grow and keep the ground around them weed-free. Monitoring visits are made by A Rocha staff to check the health of the trees and that they are being looked after properly. And where saplings risk being eaten by livestock like goats or sheep, or damaged by people – especially on unfenced property or in urban areas – tree guards are installed to protect them for the first one-two years of their lives.
What do you get?
Following checkout you will receive the links to download two versions of the e-card (one formatted for emailing, one for printing at home). For a printed gift card mailed either to you or the gift recipient, please choose the appropriate shipping option from your basket or checkout page. You can personalize it with a message in the shop checkout.
Delivery within the UK is free, but you may like to add an optional contribution to help us cover our costs. International delivery charges apply.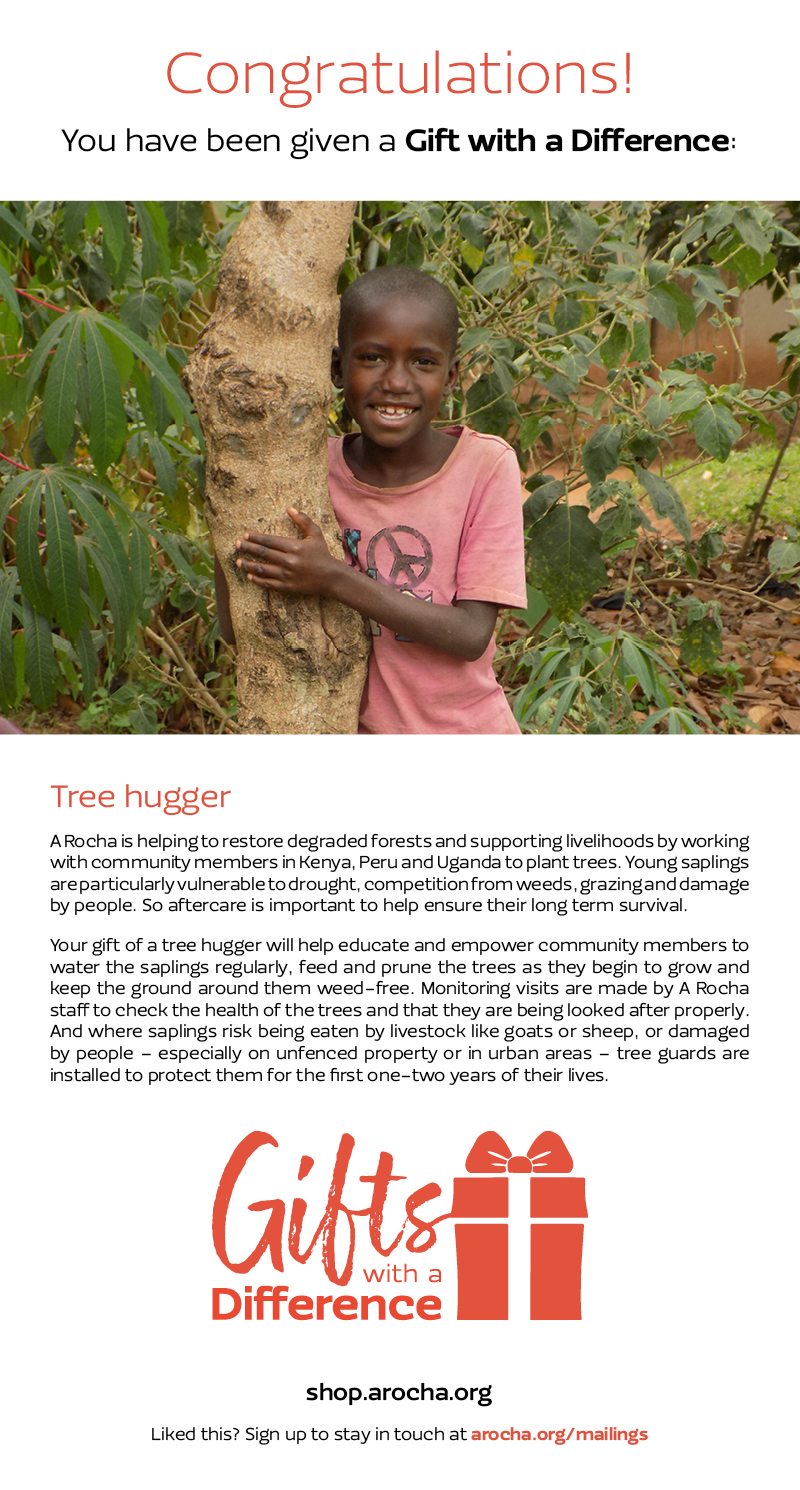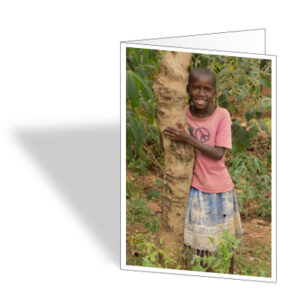 How your money will be spent